---
Parent Teacher Conference
Wednesday February 15th - In person, from 4:00 -7:30 PM
Thursday February 16th - Virtual, from 4:00 - 7:30 PM, sign up for a conference time via skyward. Attend the conference via the Zoom links below:
Picture Day Coming Soon! Click here to prepay online!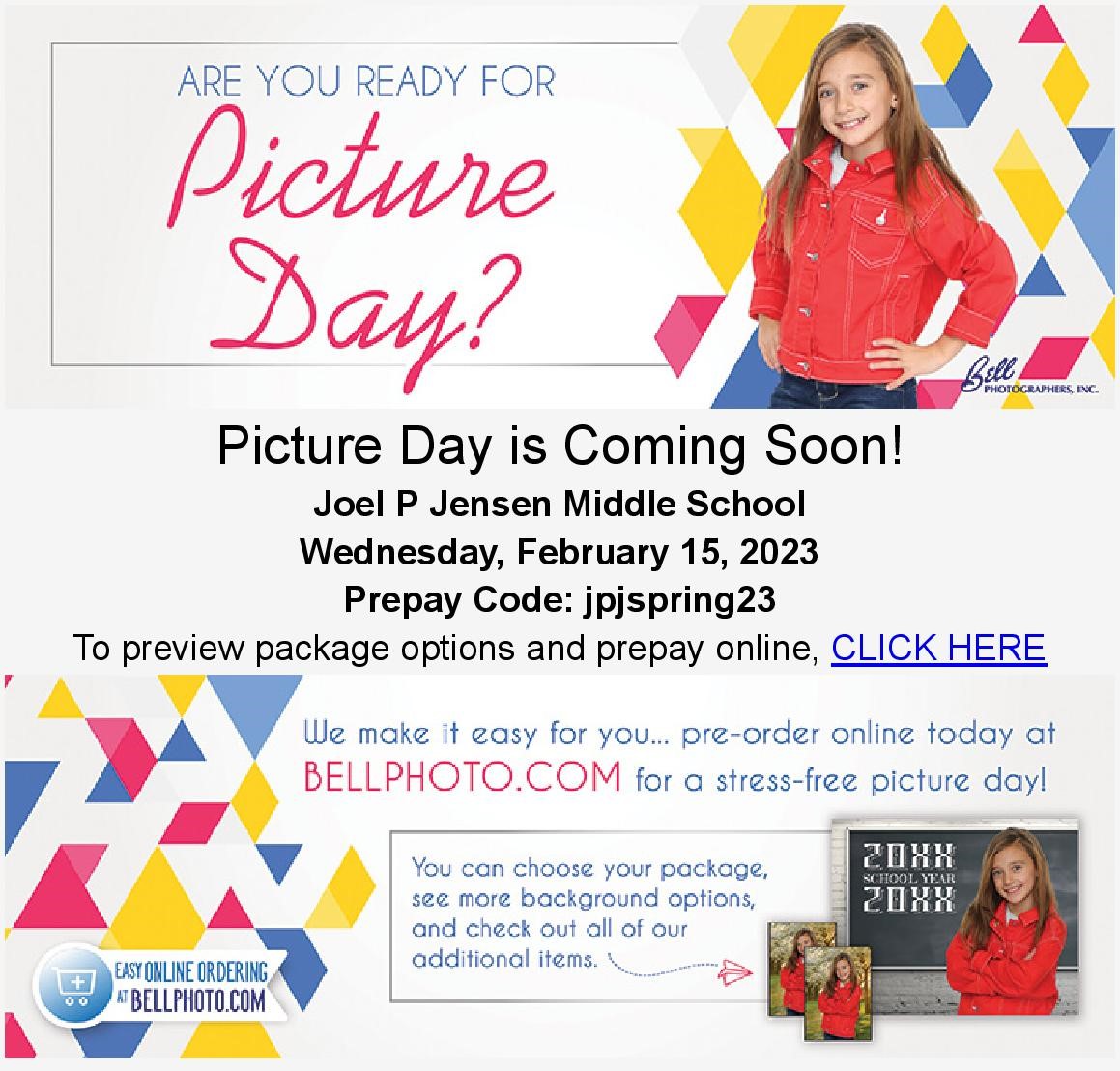 LIA - Video on Be Brave
This video is a wonderful introduction to our January theme of Be Brave.  We appreciate your Latino in Action (LIA) students for sharing this.
SBO - Video on Be Joyful
Please watch this created by our Student Body Officers.  This month's theme is BE JOYFUL.  Some of our student leaders share what brings them joy.
Fine Arts Assembly
Congratulations to our Fine Arts Students and teachers who presented their outstanding work last week.  During the student assembly, there were some issues with the video showing artwork.  You can see those amazing projects here.
Panther's of the (1st) Quarter
Congratulations to our Panthers of the Quarter for first quarter.  These are students who have made amazing progress.  We are so proud of our students here at JPJMS.

9th Grade Families on Permit
If your student attends Joel P Jensen on a permit, that permit will not transfer to high school.  You MUST apply for a permit to attend a high school out of your boundary school.  The open permit for Jordan School District is from November 15th through February 3rd.  Apply for your permit now!
---