---
Problems with Zoom link in Canvas?
If you are having problems linking to Zoom within Canvas, watch this video to see how to fix it.  Instruction Video (YouTube)
---
Virtual Learning 11/23/20 - 12/4/20
---
Normal School Schedule on 11/19-11/20
Due to rising Covid-19 cases at our school, the Jordan School District Board of Education has determined that it is necessary for Joel P. Jensen to move to online, virtual learning for two weeks beginning Monday, November 23.  More information will be posted in the coming days.  In the meantime, here area some reminders:
All classes will be virtual beginning Monday, November 23
In-person classes will resume on Monday, December 7
Students will be expected to attend each class at the scheduled time
Attendance will be taken
Support will be provided
---
Panthers of the Quarter
Please join us in celebrating our wonderful Panthers of the Quarter.
Video Celebration (YouTube)
---
Picture Re-Takes Moved to December 10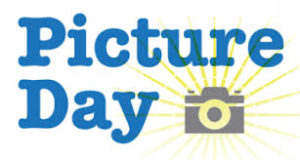 Picture Re-Takes have been postponed until December 10, 2020.
---