---
Parent Teacher Conference Zoom Information
Parent Teacher Conference on Wednesday is held via Zoom.  You may have made an appointment through Skyward.  If you do not have an appointment, you are welcome to join the teacher's Zoom call.  You will be placed in the Waiting Room until the scheduled conferences end.  The teacher will let you into the call when an unscheduled spot is available.
Parent Instructions to Sign-up for PTC
Wednesday, September 28th is our virtual Parent Teacher Conferences.  These will be held over Zoom from 4:00-7:30 PM.  Parents sign up for a time slot in Skyward.  Instructions are provided with pictures.
Thursday, September 29th is in-person Parent Teacher Conferences from 4:00-7:30 PM.
JPJ Students Perform at Fall Family Fair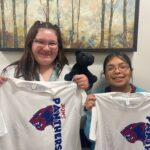 We want to congratulate Abilene Greenland and Arlyn Figueroa Lopez. These amazing members of our People of the Pacific  (P.O.P.) Club performed a Samoan salsa dance at the Fall Family Fair in West Jordan.  We recognized them with a panther pride shirt.  We love our JPJ students who continue to go above and beyond.  Thank you Ms. Shaffer and Ms. Hanks for advising this great club.  Thank you students!
Walk N Roll Program - Prizes and Fun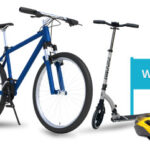 The Walk & Roll Challenge runs from September to May and rewards students K-8 monthly prizes for walking and biking to school. Students track the days that they walked or biked to school (walking or biking to the bus counts) and then submit them online by the end of each month. Prize winners get chosen the first week of the following month.
Suicide Prevention Week (9/12-9/15)
Suicide Prevention Week is next week!  Here is the schedule with a daily focus:
Monday: Generosity
Tuesday: Family Support
Wednesday: Positive Friends
Thursday: Healthy Activities
All Week: Bingo!
Fall Family Fair
All Jordan School District student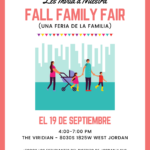 s and their families are invited. Come win prizes, eat food, and play games. 
Date: September 19th
Time: 4:00 - 7:00
Location: The Viridian 8030 South 1825 West
Picture Day Coming Soon
School pictures will be taken on Tuesday, August 30, 2022.  You may preorder your pictures here using the prepay code: jpjfall22
Suicide Awareness Night for Parents and Guardians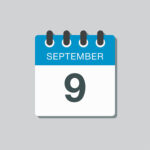 This will be held September 13 at 6:30 PM. Please refer to the Suicide Information Night Flyer for more information.
Incoming Students for 2022-2023
Please see our Registration Information for incoming students for the 2022-2023 school year.  You will need to access your Skyward Family Access in order to complete the registration steps.
2022-23 Hours, Registration, and Immunizations
Hours:
Monday - Thursday 8:00 a.m. - 3:00 p.m.
Friday 10:00 a.m. - 3:00 p.m.
Registration and Immunization Clinic:
Online registrations is August 1-16
Immunization Cline is August 4 from 3:30 - 6:30 p.m.
Registration Night is August 4 from 3:00 - 6:30 p.m.
First Day of School:
7th Grade Only attend August 17th from 8:00 a.m. - 12:00 p.m.

Everybody attends August 18th 8:00 a.m. - 3:00 p.m.
Back to School Night
August 17th 6:00 - 7:00 p.m.
---