---
Parent Teacher Conferences - Virtual Style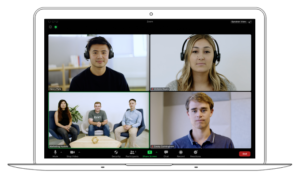 Click the day below to view the Zoom information for Parent Teacher Conference.  You may join with your computer or your phone.  The passcodes for each are found in the file-links below.  Please enter your student's name when prompted for your name.  You will be placed in a WAITING ROOM until the teacher has finished the prior conference.  To access the Zoom computer link, simply click on the teacher or counselor's name in the file-link below:
---
Free Meals
Here's some great news! Free meals for all students through December, thanks to the United States Department of Agriculture!  For more information, click the above link.
---
Friday At-Home Assignments
Under the Covid-19 pull-down menu, you will see a link to our Friday at-home assignments given by each teacher.  This will help you identify what is expected of you on Friday.