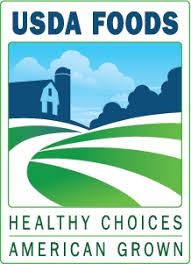 "(Washington, DC, August 31, 2020) – Today, U.S. Secretary of Agriculture Sonny Perdue announced the U.S. Department of Agriculture (USDA) will extend several flexibilities through as late as December 31, 2020. The flexibilities allow summer meal program operators to continue serving free meals to all children into the fall months. This unprecedented move will help ensure – no matter what the situation is on-the-ground – children have access to nutritious food as the country recovers from the COVID-19 pandemic. USDA has been and continues to be committed to using the Congressionally appropriated funding that has been made available."
If you have placed lunch money in your student's account, we would like you to keep it there for when we start charging again in January. If you have fallen behind on your student's lunch account, this is a great time over the next few months to catch up. Thanks USDA!
Thanks to a USDA free meal waiver, Jordan School District Nutrition Services will begin offering meals at no cost to all enrolled students beginning Tuesday, Sept. 8, 2020 at all school locations. No students will be charged for breakfast or lunch.
All schools will serve free meals in the school cafeteria. The meals will be served based on current serving schedules already established at each school site. Online and at-home learners may pick up meals at specific times and locations designated by each school.
In addition, beginning September 14th, free lunch and breakfast for the next morning will be available curbside for all children 18-years-old and under at the following locations:
Joel P. Jensen Middle
Elk Ridge Middle
South Hills Middle
Meal service at these three locations will be from 10 to 11 a.m. Monday through Friday.  Children must be present to receive meals.Only children are eligible for free meals under this waiver.
USDA does not guarantee the length of this free meal waiver.  They are committing to free meal service through December 31st, 2020 or until current funding runs out. Due to the potential expiration of this waiver, we are encouraging parents to continue applying for free and reduced meal eligibility so that they won't experience a lapse in benefits.